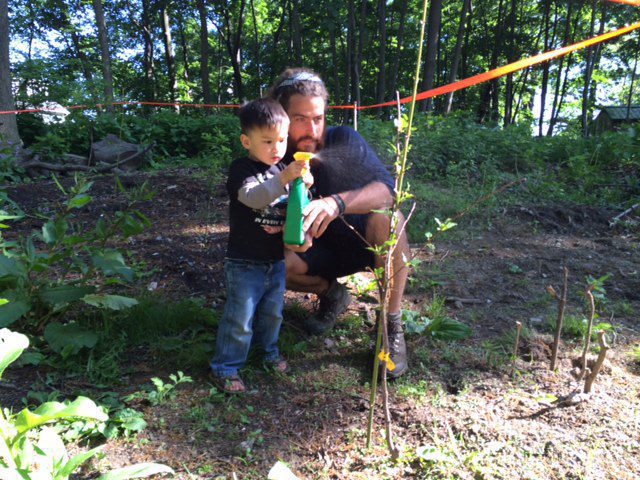 Ever tasted a juneberry? How about a serviceberry? Ever seen a pie berry tree? Do you know this difference between currants, gooseberries and jostaberries?
We planted our paw-paws last fall. This time we're creating a fruiting food forest with the guidance of Restoring Roots gardeners Noah, Cheryl and Karen. They're teaching us about soil amendment, positioning and planting fruiting trees and shrubs.We'll put in low- and high-bush blueberry, a dwarf plum tree, currants and more. Then we'll wait…
Who wants to help us make jam about a year from now?